Celebrities. We love to hate them. We also love to watch their every move, laugh at their mistakes, and scrutinize their decisions. Like them or not, their celebrity status means not only have they achieved career success but they've also got a hell of a lot to lose. And sometimes, whatever actions have helped catapult them to fame or rendered them B-list can provide valuable lessons for the careers of regular people like you and me. Excelle presents ten career lessons from celebrities. Some are good. Some are bad. Some are just plain ridiculous.
1. Madonna—Reinvent yourself often. Always stay fresh and relevant.

Never one to let things get stale, Madonna has reinvented herself over and over again since she first stepped into the spotlight in the mid eighties. There was the virgin, the "material girl," the Evita era, and her disco-fabulous look and sound of 2005. She's had as many new looks as she has albums, and always manages to stay on the cutting edge. Reinvention is so central to her career, she named a tour after it. And thirty plus years after her debut, she still manages to be at the forefront of the global music industry.

Elaborate personal transformations may not be realistic (or helpful) for mere mortals. But there's a lesson to be learned from this pop icon. In order to thrive in a rapidly changing economy, it's important to stay fresh, keep your skills up to date and be adaptable to new directions in your career.

2. Christian Bale—Don't crack under pressure.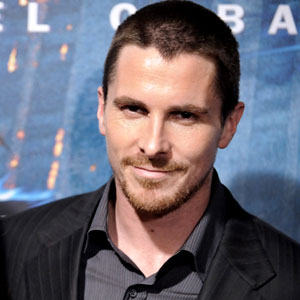 If you haven't heard the audio, you've been living under a rock. The action movie star famously lost his temper on the set of this year's Terminator sequel, shouting countless profanities at the film's director of photography, Shane Hurlbut. His fit of rage was caught on tape and, of course, a YouTube video quickly circulated the internet. His reputation went from sexy, brooding screen legend to world class jerk (still kind of sexy though).

Getting worked up at work is not uncommon or unexpected. But keeping your cool in the face of blood-pressure raising circumstances is essential, not just to your reputation at work but to your overall health and happiness. Lose your temper like Mr. Bale and you may never live it down.

3. George Lucas—Don't be afraid to take risks.

The creative genius behind Star Wars and Indiana Jones didn't get to where he is today by following the rules. Sure, he went to USC Film School and interned at Warner Brothers, but so did countless other filmmaking hopefuls. Lucas was fearless in the face of risk. Combine this fearlessness with a knack for innovation, and you've got a recipe for multi-billion dollar success. Early on in his career, while negotiating his director's fee for Star Wars, he agreed to take a $500,000 pay cut in exchange for all sequel rights and ownership of the film's merchandising—things the studio thought were pretty much worthless. Silly studio! He made tens of millions of the merchandising and financed the making of the sequels himself. Which, as you can imagine, had a huge return-on-investment.
He also took a break from movie-making to pour his fortune into other projects, namely, his digital effects and innovation studio, Industrial Light and Magic. The studio began taking on special effects work for other filmmakers at $25 million a pop. He then went back to produce his Star Wars "prequels" that went on to break box office records. Taking risks early in his career made him the success story he is today.

4. Oprah—Build a strong personal brand.

The talk show host and entrepreneur built a multi-billion dollar empire, thanks largely to her strong personal brand. In addition to an award-winning talk show, she has channeled her fame and fortune into a highly successful magazine and a television network set to launch this year. She ranks #165 on Forbes list of the 400 richest Americans. Oprah transformed the talk show genre by bringing it into to a more personal, confessional realm. She interviews mega-celebrities, experts, and average Americans with a story to tell. But she doesn't do so objectively. She shares own personal issues, struggles, and adventures with her audience. American women have grown to trust her judgment on anything from kitchen appliances to spirituality. Not bad for a girl who was born into poverty, was allegedly raped at nine and was pregnant (but miscarried) at fourteen.

Building a personal brand sets you apart from the competition. And thanks to the internet, cultivating and promoting your brand is easier than ever.

5. Britney Spears—You can make a comeback, but be prepared for a long (and sometimes ugly) road to recovery.

The past five years have been tough for this former teen pop starlet. She was in the midst of a custody battle with estranged husband Kevin Federline, had been deemed an unfit mother, battled drug addiction, and once famously shaved her head for no apparent reason. She'd hit rock bottom. And thanks to the paparazzi, she did so right before our prying eyes. In 2007, her attempt at a comeback at the MTV Video Music Awards was panned by critics and fans alike; onstage, she appeared detached, disinterested, drugged. Simply showing up for the gig was not enough.

But two years later she's back. She may not be the mega star she was before her fall from grace, but she's no longer a media laughing stock. Her latest album is doing respectably well, she's on tour, has her post-meltdown body back, and looks healthy and happy. With a little bit of hard work, she's managed to get her career back on track, at least for the time being.

6. Simon Cowell—Sometimes, it pays to be the mean one.

The notoriously straight-faced American Idol judge earns a reported $34 million a year (said to be bumped up to a whopping $144 million next year). While Paula Abdul gives endless (and often unintelligible) praise, Randy Jackson looks for the silver lining, and Kara Dioguardi strips to outdo Bikini Girl, Cowell tells it like it is (and sometimes, much worse). Viewers love to hate him, but the fact remains: contestants respect his opinion more than that of the other three. And so does America. More often than not, Cowell's feedback directly impacts the shows votes and, consequently, makes or breaks a contestant's shot at winning.
Simon may take brutal honesty a little too far, but he teaches us that sugarcoating your opinions and backing down when challenged won't earn the respect of your peers, your reports or even your superiors. Stand up for yourself or you might just find yourself in your rightful place as the office doormat.

7. Kim Kardashian—It is who you know.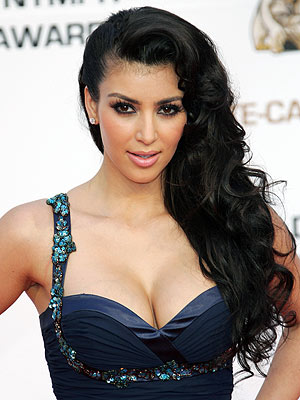 Long before she was known for her "assets," Kim Kardashian came into the spotlight as the BFF of celebutante and tabloid favorite, Paris Hilton. She now has her own reality show (Keeping Up With the Kardashians), a workout DVD and, of course, a sex tape. In addition to being friends with Paris, Kardashian is the daughter of late OJ Simpson lawyer Robert Kardashian and the stepdaughter of Olympian Bruce Jenner. Is it fair that she rakes in millions for no other reason than who she knows? Of course not. But life rarely is. And nepotism is not exclusive to the entertainment industry.

Most people get jobs through someone they know. Who you know may not make you millions or snag you your very own TV show, but he or she can help you get a foot in the door and set you on your path to career success.

8. Angelina Jolie—Personal generosity can be more important than professional accomplishment.

Angelina Jolie is arguably the most famous actress in the world right now. Why? She's been in so many of the best films of the decade like Sky Captain and the World of Tomorrow, Alexander, and … oh wait … or someone who normally stars in some of Hollywood's worst movies, how is Jolie such a megastar?

She is the quintessential master of personal PR. Jolie's movies are incidental, mere backdrop to the brand that is Angelina: Celebrity cum International Relations wonk, beauty meets the Adopter-of-Disadvantaged-Children. If you can turn your personal brand into such gold, any professional foibles matter a lot less.

9. Martha Stewart—A conviction isn't a career killer.

Martha Stewart is easily one of the most recognizable names in America. And with good reason. After graduating from Columbia University, she began her professional career as a successful stock broker in the 1960s. Later, following her move to Westport, Connecticut in 1976, she started a catering business, restored a farm house, and ran a gourmet food store. From there, she built her business empire, Martha Stewart Omnimedia, and by 2001 was considered one of the most powerful (and richest) women in America.

Then in 2004 things hit the skids. Following a questionable sale of stock in one of her business ventures, she was convicted of lying to investigators and sent to prison for five months. While that could have been the end for her celebrity lifestyle business, Stewart re-emerged and recovered quickly. By 2006, her company had returned to profitability, and she is one of the most ubiquitious food and lifestyle personalities on television today.

10. Ellen Degeneres—Be yourself.
Source: http://www.divinecaroline.com
Ellen DeGeneres rose to fame as a standup comedian and eventually secured her own sitcom in 1994. While the show did well, DeGeneres was not content. In a speech to the graduating class of Tulane University in 2006, DeGeneres described how hard it was to have to hide her sexual orientation from the public. Finally, in 1997, she came out on Orpah Winfrey's show; Ellen's sitcom character followed suit. The coming-out episode garnered the show's highest ratings ever, but then quickly tailed off and the show went off the air in 1998.

Did being honest with herself and her audience ruin her career? Not in the least. DeGeneres returned to television in 2003 The Ellen DeGeneres Show, a day-time talk show that consistently gained ratings and won twenty-five Emmy Awards in its first three seasons. Now she has both a successful television show and personal happiness.